RRSP Loans
Optimizing your RRSP contribution with a RRSP Loan

Borrowing to invest in your RRSPs is a popular RRSP planning strategy to generate immediate, and often significant, tax savings while investing more up front, generating a larger return on your investment down the road as a result of compounding interest.
Example

Aaron takes out a $1,500 RRSP Line of Credit at Prime March 1st to invest in a 2.5% 30 Month RRSP Term Deposit. With the current prime rate of 3.2%, Aaron's RRSP Line of Credit payment is just over $127 for the next twelve months. By next March, Aaron would have paid a total of $24.48 in interest for the RRSP Line of Credit.

During the same period, Aaron's RRSP investment would have already made $37.50 in interest.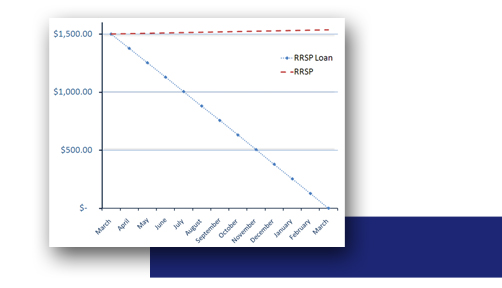 Comparing the cost of the investment (the payments on the RRSP Line of Credit) versus the return of the investment (the principal balance and interest earned on the RRSP Term Deposit), Aaron has netted a return of $13.02 for the first year. By the time the Term Deposit matures, Aaron would have netted a return of $71.16. This is in addition to the tax savings Aaron will receive come tax time.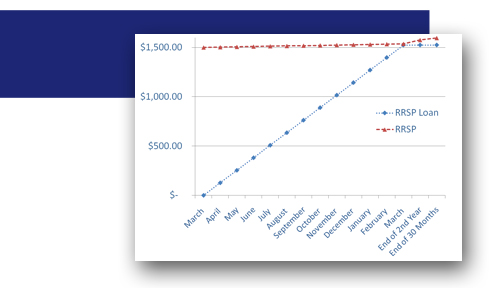 Click on the product title below to learn more about individual features and specifications.